Where time to dream, relax
and treat yourself is never enough.
The enchanting setting of the Regional Natural Park of Gola della Rossa and Frasassi, a protected area in the hinterland of the Marches region, hosts 3-star Hotel Terme di Frasassi, the ideal place to treat yourself to a quality and wellness vacation in the Marches, surrounded by an immense heritage of natural riches. A place to find time for yourself, your partner and your family.

Guests of Hotel Terme di Frasassi will have the opportunity to experience all the magic that only a vacation in the Marches can offer: landscapes, customs and traditions in an area rich in art, culture and biodiversity.
Nature lovers can venture into the national park on excursions and sports activities. Families and couples can relax by our outdoor thermal pool and at the spa center on the lower floor of the hotel, or discover the surrounding area accompanied by a tour guide.

Large, modern and cozy rooms
Choose the type that best suits you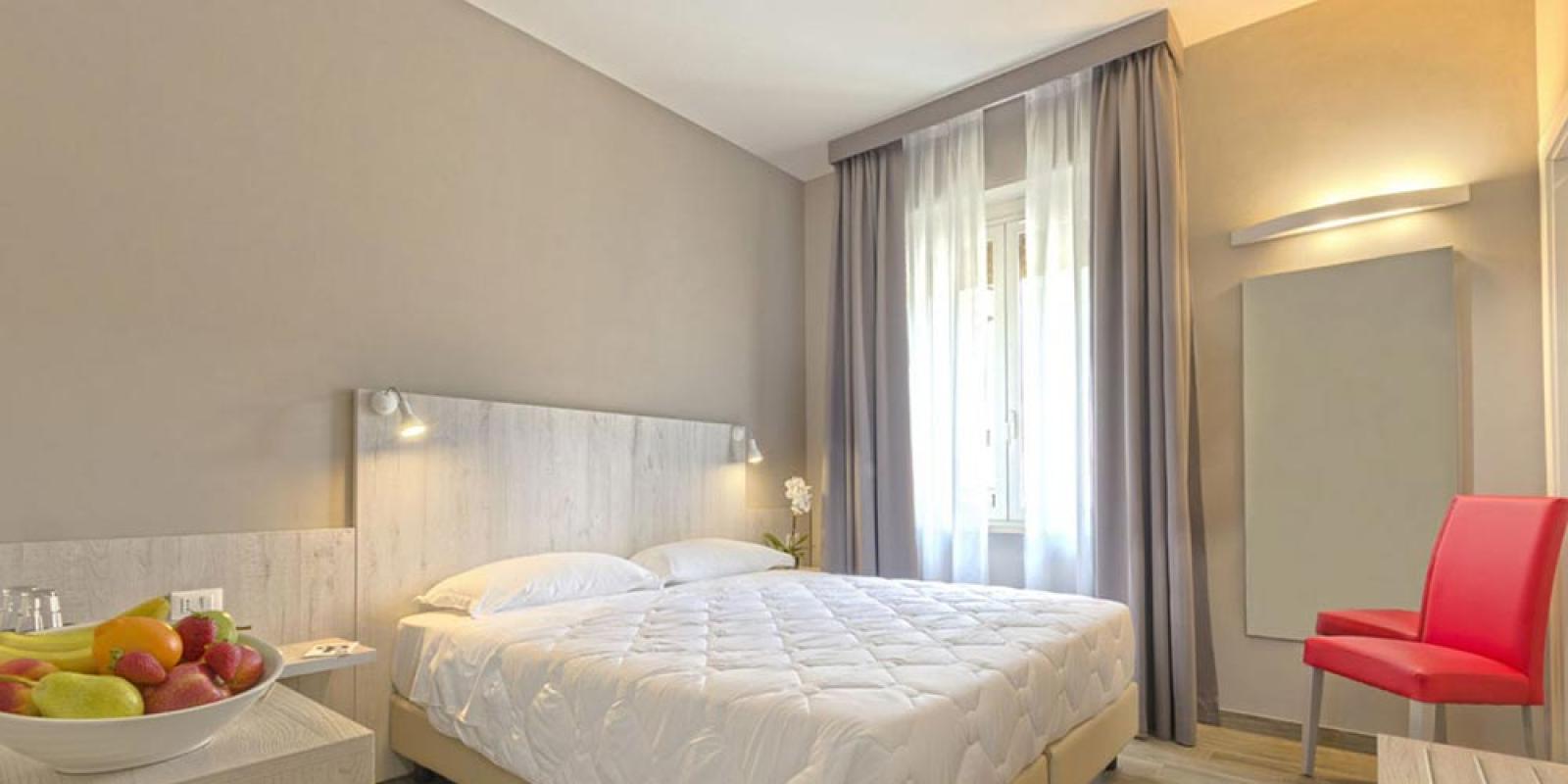 Superior double room
Standard double room
Triple room
Quadruple room
Let's not forget local flavors! We are experts in good food and the restaurant of our hotel will offer you an all-round experience of the Marches region. On our large terrace with a magnificent view of the surrounding area, you will enjoy local dishes prepared personally by our trusted chef.

Outdoor thermal pool
Indulge yourself with the healing properties of the thermal water of our new outdoor pool. Enjoy a wellness bath and a breathtaking view of the surrounding beauties: the national park and the San Vittore Abbey.

Parking lot always available
to our guests
We are pet-friendly: bring your friend
on vacation with you!

Professional, kind
and caring staff